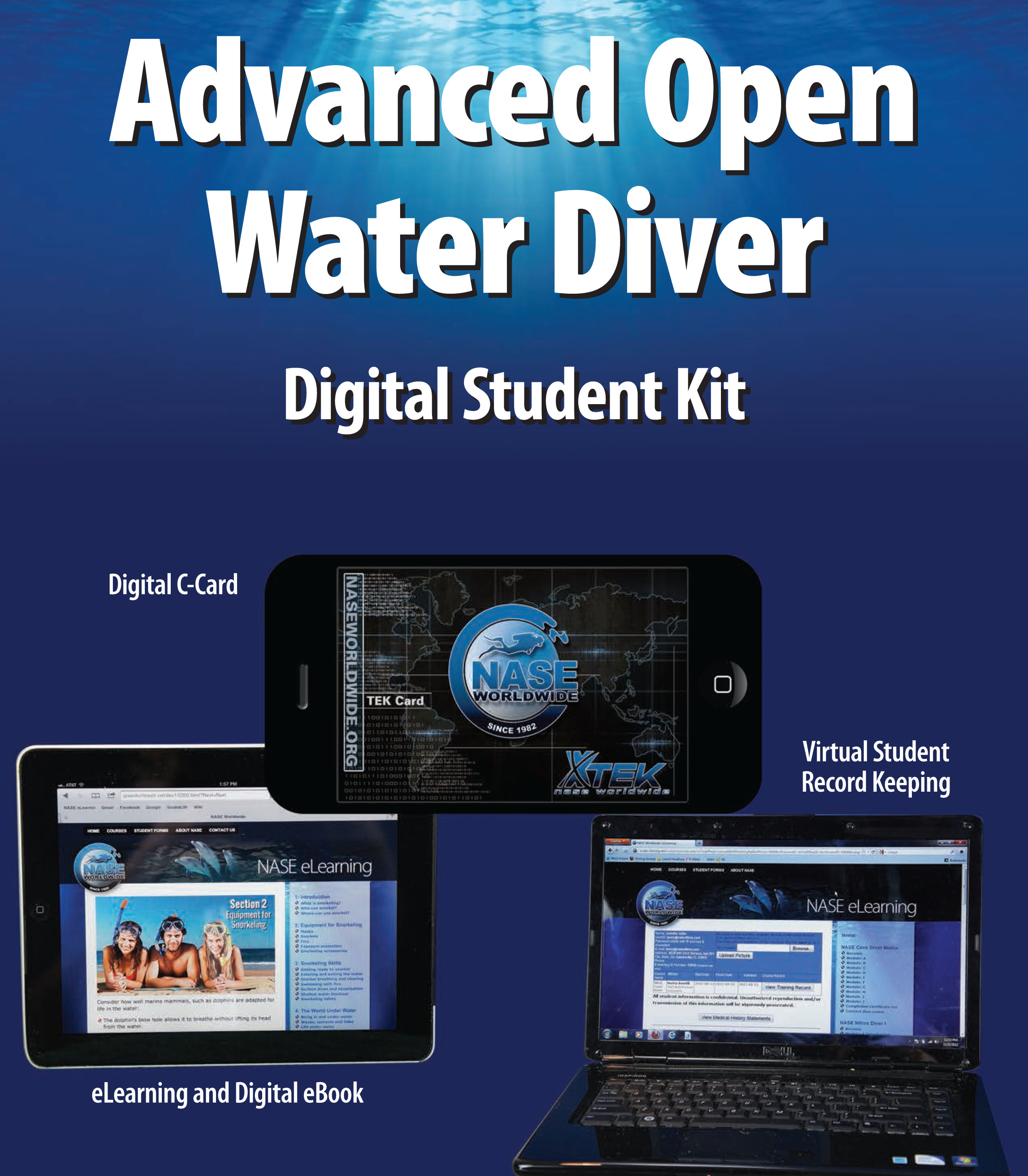 (Click on image for full course description)
Two of my newest NASE Advanced Open Water & Nitrox graduates
showing off their buoyancy and air conservation skills.
Course Costs
Classroom Session - Includes:
- NASE AOW online eLearning Course
- 1 hour classroom
- NASE Digital AOW Manual

Open Water Dives - Include:
- 5 Open Water Dives at the Blue Hole in Santa Rosa, NM
- Core Dives
- Underwater Navigation
- Deep Diver (60-100 feet)
- 3 additional Elective Dives of your choice

- Rental Scuba Equipment (BCD, regulators, tanks, weights)
- NASE Advanced Open Water Diver Digital Certification Card
* Students need to purchase or provide their own mask, fins, and exposure suit
* Entry fees to the Blue Hole and tank fills are the student's responsibility
Private (1 student) - $600
Semi-Private (2-3 students) - $450 each
Personalized instruction limited to 3 students maximum. This ensures making the most of YOUR time and not having to wait on others in a larger-sized class.
Arrangements to other destinations available upon request